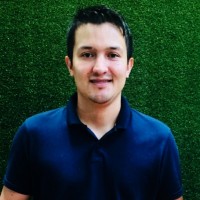 Technical Portfolio✨
Before becoming a software engineer I worked with nationally recognized organizations including the American Bankers Association and the Congressional Hispanic Caucus Institute. After working over 4 years at Capitol Hill in human development and then 3 years in eLearning for the banking industry, I felt I was ready for the next challenge. As an entrepreneur and creative individual, I was moved by technology and its potential to bring positive change in our world🌎.
How I prepared to break into tech was a process that spanned a period of over a couple of years. First I completed Information Systems studies at George Washington University, Business School. There, I participated (and won 🏆) many entrepreneurship competitions that brought a perspective of the importance of tech in understanding and bringing solutions to the problem domain.
Thereafter, I completed a coding bootcamp with the number one school in the country for 2019-20, namely Flatiron School. We focused on several stacks, ranging from Ruby/Rails to JavaScript and React. I built several high quality projects ranging from Catoro (a professional coffee cupping app), a street artist tracker, an online iChing and even published a Ruby Gem that has been downloaded over three-thousand times to date! 📈. Right after graduation, I doubled my portfolio and added the MERN stack to my skills by completing various Node/Express/MongoDB projects. I also further increased my understanding of other libraries including Gatsby, SCSS and serverless technologies such as Firebase.
Currently I'm working as a full stack developer for a large scale application that uses Angular for the frontend and NestJS powered by GraphQL for the backend. I'm also working on expanding my React Native skills to launch Catoro coffee app FREE on the app store!
I do not forget my commitment to give back and bring positive change🤝🏼. So these days you can also see me volunteering for Bridge of Kindness non-profit, assisting their MERN donation platform or even being featured as a technical writer on CareerKarma, a famous tech website for non-traditional students, to help them break into tech! 👨🏽‍💻
I'm always open to lend a hand, don't hesitate to connect and say hi 👋🏼!